Settings -> Data Storage
Enable Data Storage
Click on Enable Data Storage to enable/disable local storage of the data received by JEDI One.
Keep Data For (Days)
This settings allows configuring how much data will be retained, specified in terms of days. Data older than the specified number of days will be deleted.
Setting this to 0 (zero) disables this feature, and data will not be deleted.
Metrics can be selectively deleted by checking the box next to them and then clicking on the trash can icon: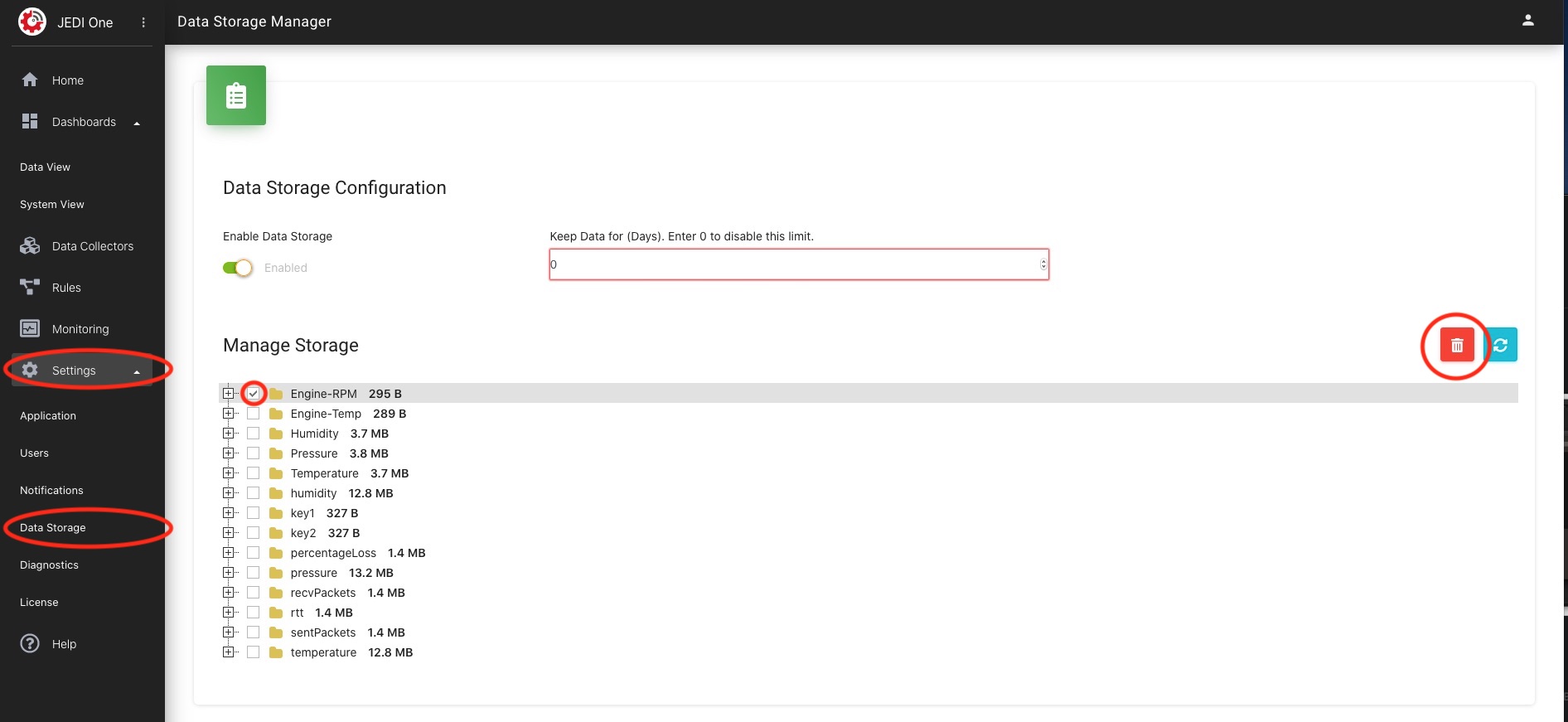 Export your JEDI One stored Data
JEDI One stores data in the metrics sub-directory of the JEDI One installation folder. Data is saved in an open comma-separated values (CSV) format so that the data files can easily be exported to other tools and applications. Data is organized by metric, date and time. Here is an example of the directory structure on a Raspberry Pi (metrics sub-directory):